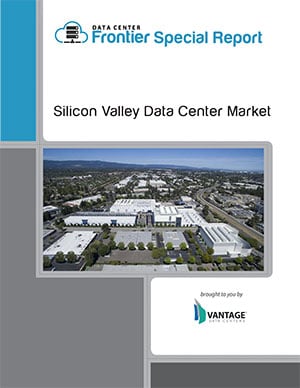 A Dynamic Environment Positioned for Skyrocketing Growth
Download this special report on the second largest data center market in the U.S.!
Silicon Valley. There's no other place like it in the world. There's a reason it continues to be one of the largest and most critical data center markets in North America. Brought to you by Data Center Frontier and Vantage Data Centers, this report provides an overview of the market, including all the great reasons why companies choose the Valley to be home to their critical IT assets and why the market has continued to see consistent activity over the last five years.
Inside the pages you'll discover:
Why Silicon Valley is positioned for its strongest growth in years
The importance of Santa Clara and what's driving demand
Trends in supply and pricing
All the ins-and-outs of the business environment, from connectivity to power, disaster risk, economic development and incentives.